The StageCenter Presents: Suite Surrender
04dec7:30 pm9:15 pmThe StageCenter Presents: Suite Surrender
Event Details
The StageCenter Presents: Suite Surrender
"Suite Surrender"
Written by Michael McKeever
Directed by Evelyn Callaway
December 3 – 19​
Underwritten by United Roofing and Sheetmetal
It's 1942, and the luxurious Palm Beach Royale Hotel is under siege as two of Hollywood's biggest divas vie for the same suite. Mistaken identities, overblown egos, double entendres, and one pampered little lap dog round out this fall-down-laughing riot of a comedy.
An all-out love note to those wonderful farces of the 30's and 40's.
Cast
Bernard S. Dunlap- J. Paul Teel
Athena Sinclair- Gigi Greene
Claudia McFadden- Jennifer Hargis
Mr. Pippet- Bryan Pope
Dora Del Rio- Wanda Mason
Mrs. Everett P. Osgood- Fashun Smith
Francis- Max Lampo
Murphy Stevens- Stephanie Chevery
Otis- Hailey Mallett​
​
IMPORTANT
You must wear a mask and keep it on at all times while you are inside the theatre.
All tickets must be purchased online for this production, with the exception of season ticket holders, who already know to contact us in advance and let us know which performance they will be attending. All seating will be separated by six feet. We have cut our seating in half. If you are ill or have been exposed to someone with COVID-19, do not come.
We have a plexiglass barrier between the audience and the stage for a safer environment for all. If you have any additional questions about these precautions, please feel free to contact us.
Important Links:
more
Time

(Friday) 7:30 pm - 9:15 pm
Organizer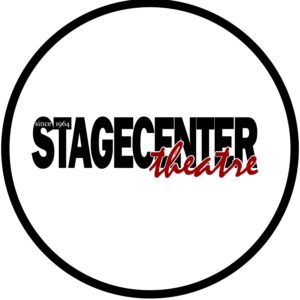 StageCenter is the Brazos Valley's oldest full-range community theatre.
info@stagecenter.net
218 North Bryan Avenue Bryan, Texas