The StageCenter Presents: The Odd Couple
08oct7:30 pmThe StageCenter Presents: The Odd Couple
Event Details
The StageCenter Presents: The Odd Couple
"The Odd Couple, Female Version"
Written by Neil Simon
Directed by Jay Thompson
​
UNDERWRITING IS STILL AVAILABLE FOR THIS PRODUCTION
Neil Simon's revision of his hugely successful play, The Odd Couple, sees the lead characters transformed into Olive Madison and Florence Unger. Olive and their group of girlfriends are enjoying their weekly Trivial Pursuit night in Olive's messy and ill-equipped apartment. As the game continues, Florence arrives, fresh from being dumped by her husband. Fearful that the neurotic Florence might attempt suicide, Olive invites her to move in as her roommate. However, Olive and Florence have VERY different personalities. Where Olive is messy, untidy, and unconcerned about the state of her apartment, Florence is obsessively clean, tidy, and obsessed with hygiene. Olive's easy-going outlook on life soon clashes with Florence's highly-strung neurotic tendencies, testing their friendship to the limit. When Olive organizes a double-date with the Costazuela brothers, their differences come to a head and sparks fly.
CAST
​Olive Madison Jane Brewer
Florence Unger Amy Pelzl
Sylvie Amber Rachelle
Mickey Cindy Roberts
Renee Rachael Altman
​Vera Lynn Hollister
Manolo Costazuela John Baldwin
Jesus Costazuela Joseph Champlin
*Produced by special arrangement with Samuel French, Inc.
IMPORTANT
You must wear a mask and keep it on at all times while you are inside the theatre.
All tickets must be purchased online for this production, with the exception of season ticket holders, who already know to contact us in advance and let us know which performance they will be attending. We will not be serving concessions, and all seating will be in pairs separated by six feet. If you have more than two in your party, you will still need to divide into pairs to adjust to our seating plan. We have cut our seating in half. If you are ill or have been exposed to someone with COVID-19, do not come. If you have any additional questions about these precautions, please feel free to contact us.
​
more
Time

(Thursday) 7:30 pm CST
Organizer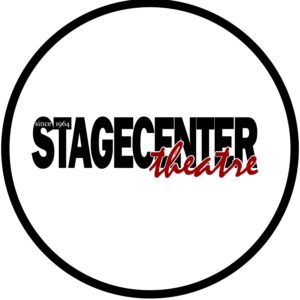 StageCenter is the Brazos Valley's oldest full-range community theatre.
info@stagecenter.net
218 North Bryan Avenue Bryan, Texas